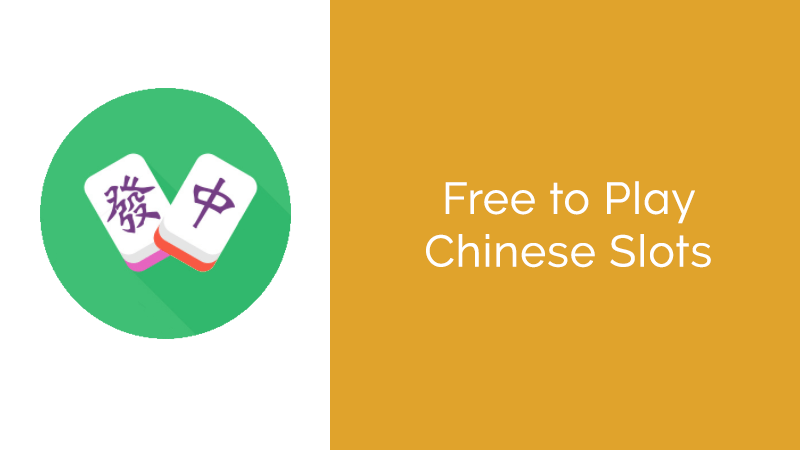 The orient holds many mysteries, which makes it such an enticing place to explore. The Chinese culture alone is quite something to experience, especially when it involves getting richer in the process. Yes, China is home to a culture where gambling has deep roots, and they flood areas like Macau and Japan in search of more identity. And Chinese slot machine games are the main target.
Asian slot games are becoming more and more popular among young Chinese adults
As you're reading this the intrigue and fame that Asian casino games are gaining is phenomenal. We have recently discussed in a lengthy post the current standing of the Asian gambling market-space and its legislative progression which keeps both players and iGaming companies (and their investors) very excited these days. Thanks to the ease of accessing the best Asian slot games through their mobile devices, and a third party to make everything legal and safe, the craze has finally started spreading through Asia. China is of course the leading party for this craze, and the target market is passionate gamblers from the orient itself.
The big and sudden interest in Asian gambling games has obviously caught the big names in slot game development, one of them being Playtech. With its new range of free Asian slot games, the craze is only bound to get bigger.
Authentic Asian Themed Slot Machines
The following Asian themed slot machines were designed with gamblers from the orient in mind. Even though everyone will probably love the authenticity, it's the Asian population who will appreciate it the most. True to Playtech quality, all of these popular Asian casino games stay true to the culture it depicts.
Bai Shi – A Classic Asian Themed Slot Machine
This is a Chinese based, and very popular Asian casino game, exploring the legend of Bai Shi. For those who find him, great riches are waiting. Some of the features that stand out are the free spins that can re-trigger indefinitely, and of course the stacked wilds. This is 5 reel, 40 payline Asian themed slot machine with big prizes on offer.
Thai Paradise Slot – A Hot Asian Gambling Game
Moving over to Thailand now, Thai Paradise will feel like a breath of fresh air for all passionate Asian gambling games enthusiasts. It's got attractive local entertainment, and it's like the perfect temporary holiday. This is a 5 reel, 15 payline slot with a powerful scatter symbol. It can pay as a wild, and it can turn normal symbols into scatters during free spin rounds. This is definitely a popular Asian casino game worth trying.
Silent Samurai Slot – One of the Most Popular Asian Casino Games
The love Japanese people have for their legendary samurais is a beautiful thing, and it can be seen in this amazing Asian slot machine. The graphics are amazing and the theme nothing short of captivating, but it also comes with some enriching features. This 5 reel, 9 payline free Asian slot game can give you up to 27 free spins, filled with intense ninja fighting. And to top it off, during the free spins you can trigger a multiplier of up to x8.
The Chinese Kitchen Slot – A Fun Free Asian Casino Game
Moving back to China, food is great delicacy in many areas, which makes the Chinese Kitchen free Asian casino game so special. It breaks away from the typical with a 9 reel, 8 payline system, while offering entertaining graphics. The slot plays from left to right, right to left, top to bottom, and bottom to top. Consider this the fun side of Chinese food.
Here you have some of the best Asian slot games available right now. If you plan on playing, then get ready to spend some time exploring all the rich mysteries of the orient. And if you want to use them for affiliate purposes, congratulations on tapping into one of the strongest gambling markets today.
This games grid was generated by our VegasHero Casino Affiliate games import plugin which is available for anyone who is running a WordPress site and want to add interactive free to play slots and casino games to their website. It taken only a couple of clicks to import 100s of entertaining demo games that your visitors will appreciate playing.