You can use a number of options to customize the display of your lobby and the way the games appear.
set the number of games displayed per page
choose default game sorting options – sort by:

Publish date (Newest first / Oldest first)
Last modified date (Newest first / Oldest first)
Alphabetical (A-Z / Z-A)
Random order

choose to show/hide a small text link that links back to our website VegasHero.co
if you would like to customize the look and feel of the lobby styling feel free to do so via your theme CSS files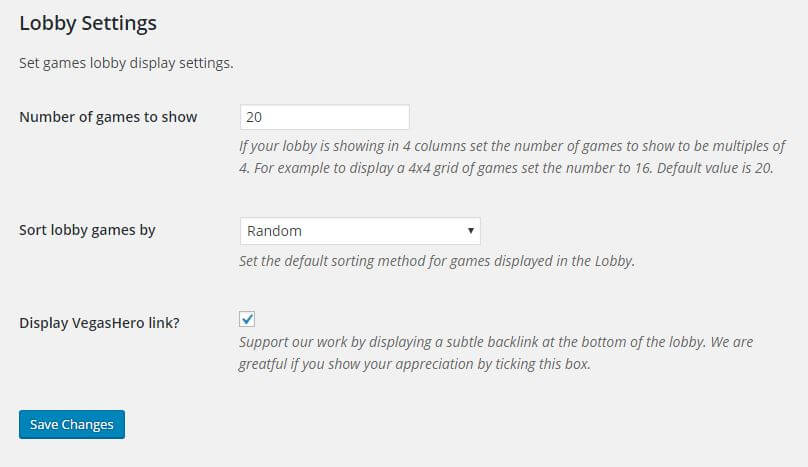 Customize front-end text strings and enable/disable games search option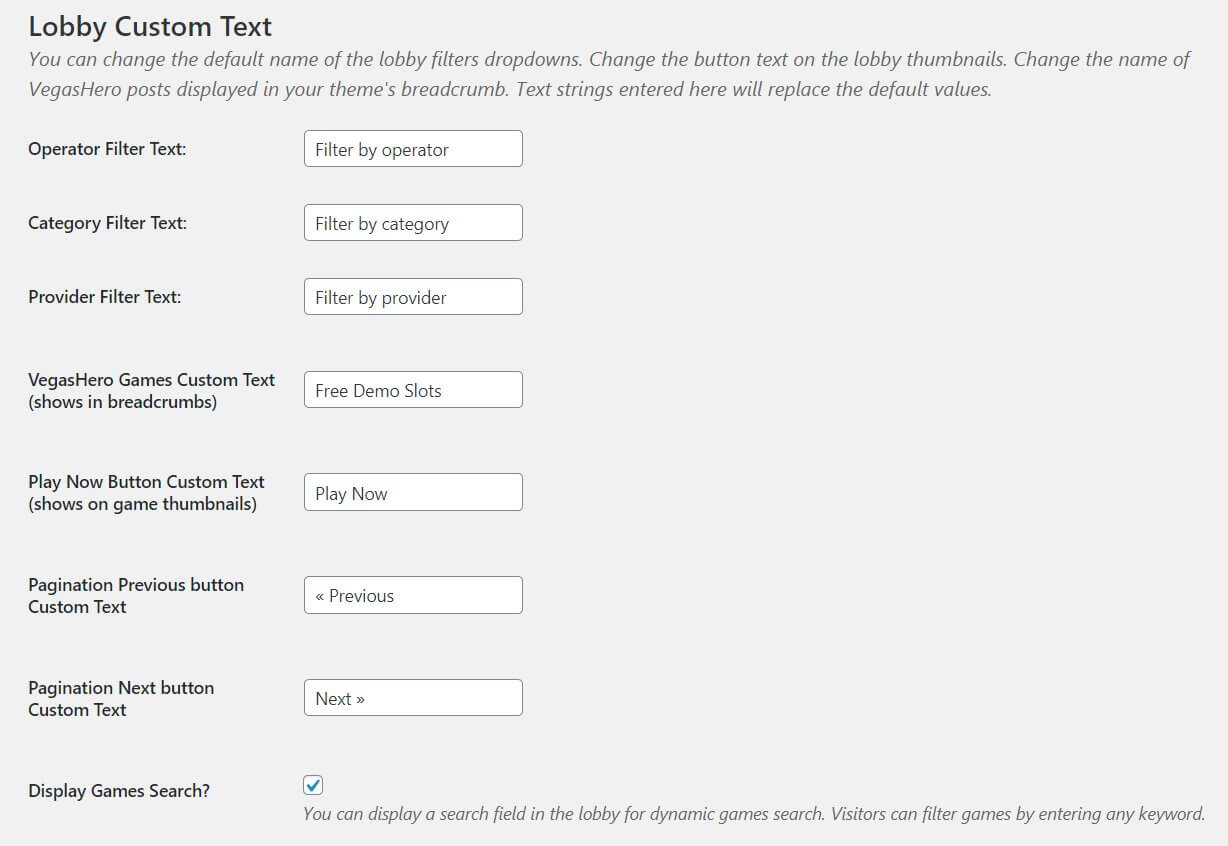 Add remove games, customize thumbnails & iframe codes
You can add your own games with your custom iframe codes (that you may receive from your affiliate manager). You also have the option to update existing game embed sources via custom fields that appear in the game post edit screen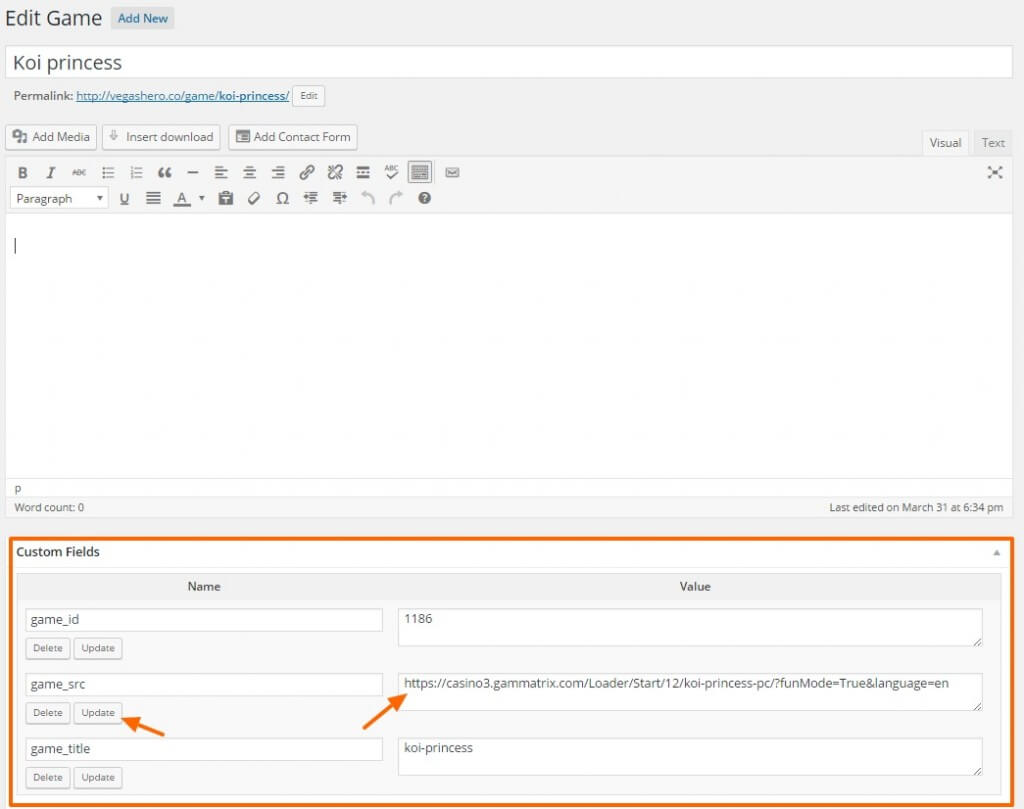 You may also upload custom game thumbnails to overwrite the default images loaded from our central CDN. If you upload a large image the plugin automatically creates a suitable resolution (376×250 pixel) thumbnail that fits the lobby grid perfectly. To get the desired result we recommend to use a similar aspect ratio image to the default so your thumbnail is not cropped or stretched.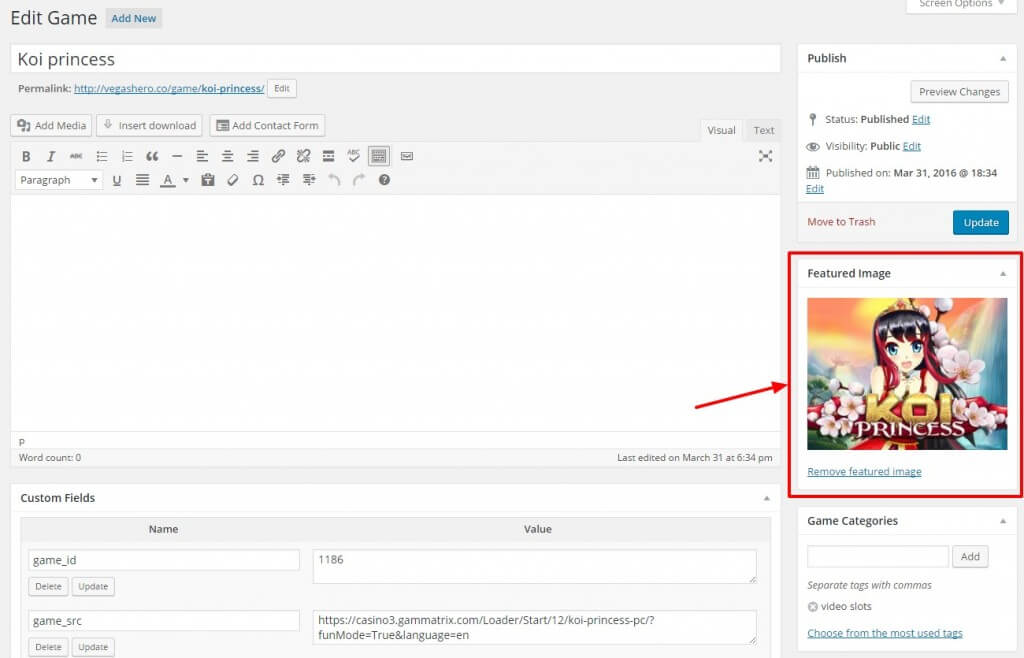 Set custom permalink settings
Set the permalink structure of your game pages and category/operator/provider terms – very useful for non-English websites who want to localize the URL paths.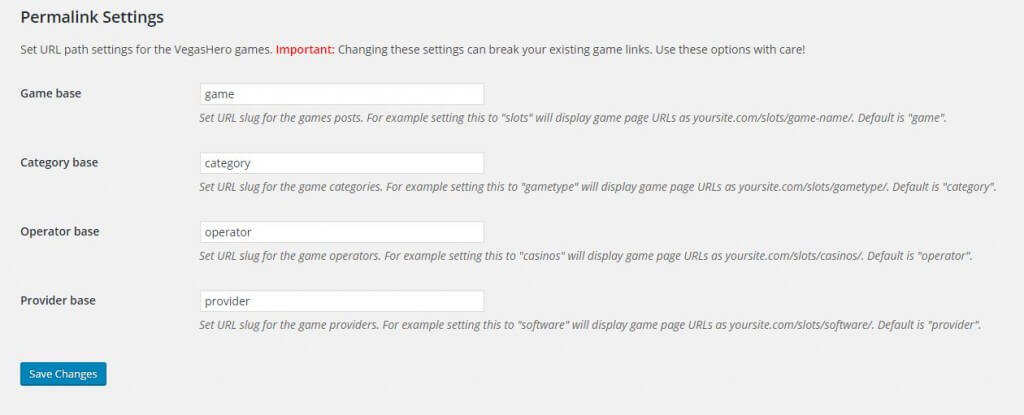 Example:
you can change "game" in "www.your-site.com/game/fruit-slots"
to "slots" so your game links will look like "www.your-site.com/slots/fruit-slots"
or anything you want.
Other than the single game URL path base you can also personalize the game provider, game operator and game category taxonomy URL paths.
We recommend that you decide on your permalinks settings in the beginning when setting up your site or adding the plugin as changing the permalink settings at a later stage may result in broken links.