Here you can change the various aspects of the bookmaker and game posts.
"Enable review stars in the sidebar" – Display the overall star review score above the main CTA button (when a bookmaker / game has a review).
"Select a color style for the WP Review block" – Select whether you want the WP Review panel to be dark or light style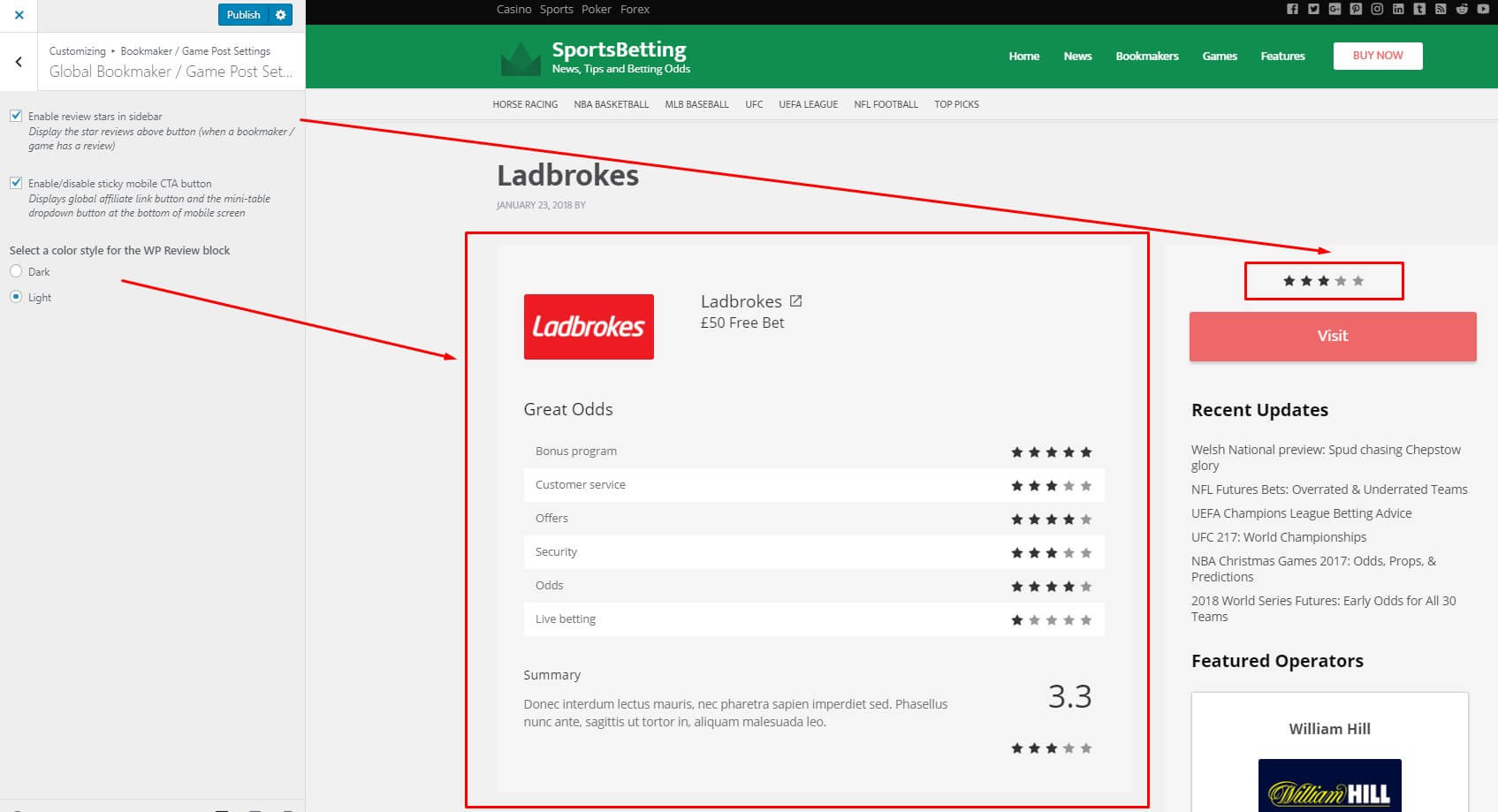 "Enable/disable sticky mobile CTA button" – You can display the main CTA for mobile devices so it's always visible while scrolling the review content.