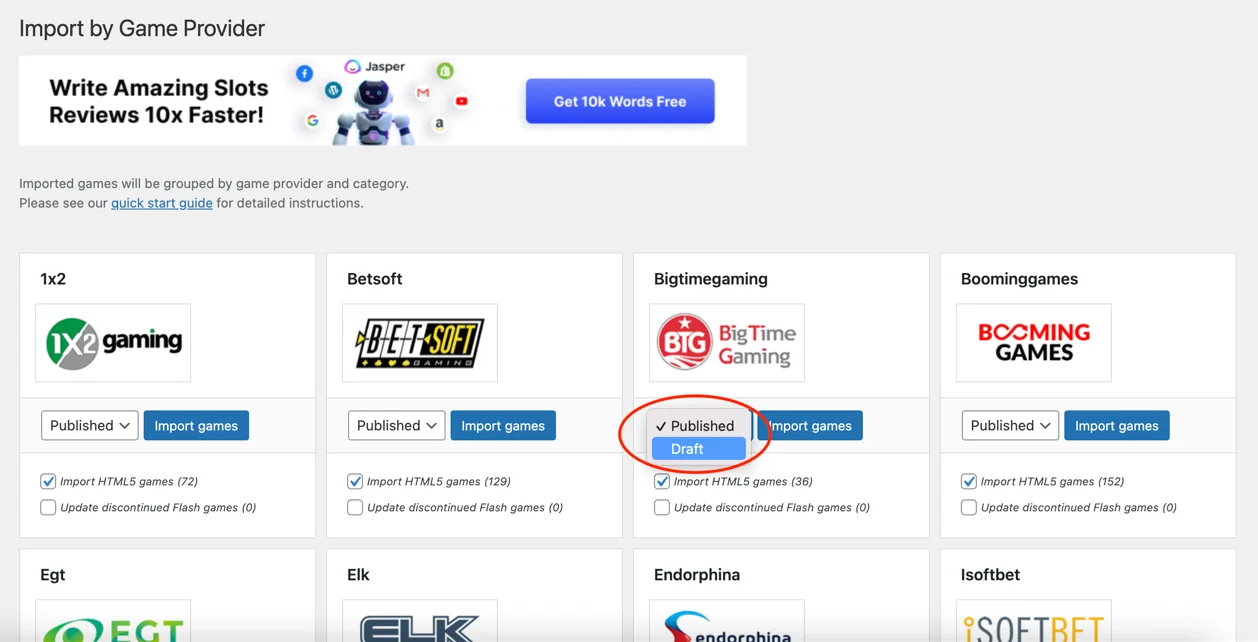 The new version of our WordPress casino plugin aims to improve the workflow site owners use for publishing content. You can now import all the new demo games in draft post status.
This new draft import option allows you to prepare the content of the game post before you make the game live on your website.
In this release we also worked on various compatibility improvements and fixes and refined the code for better performance.