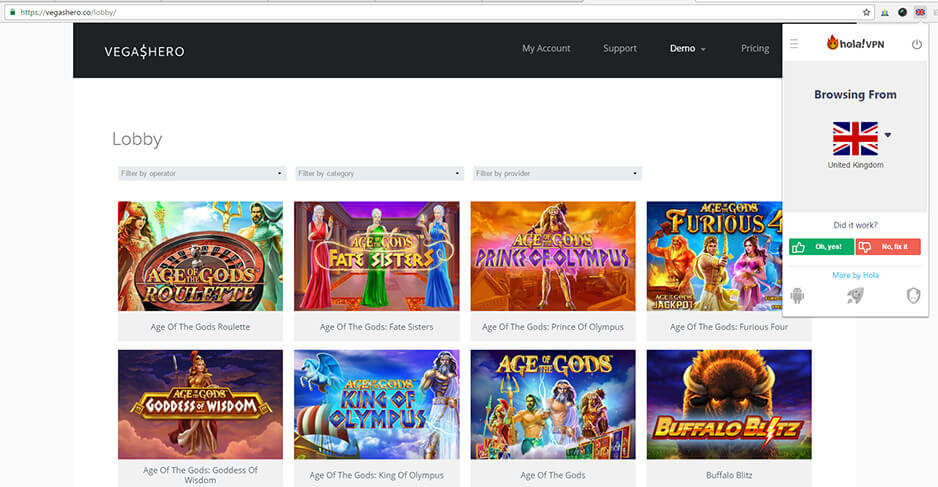 One of our most asked questions from affiliates is regarding game country availability. Various gambling software providers are restricting their games in specific GEO locations because of licensing jurisdictions. To put this simple: not all games can be played from all countries.
Blocked games often create confusion and many times we get the "games are broken" or "xyz slot game is throwing an error message" kind of support emails. in most cases these issues are due to a GEO limitation rule a game provider put in place which we have no control over.
How to preview demo games simulating another country IP?
In short the answer is: you need to use a VPN service or proxy server that emulates another (whitelisted) country IP address.
If you are browsing the games from a country that is blocked you can still see what your visitors from allowed countries have on their screen by using a VPN client.
We recommend Hola VPN which is available as a Chrome browser extension and it's totally free. You can add it to your browser from the official chrome web store here.
It's free, fast, have a multitude of countries listed and super simple to use. There is no downside we can think of. It's an essential tool for any casino affiliate running demo slots on their website.