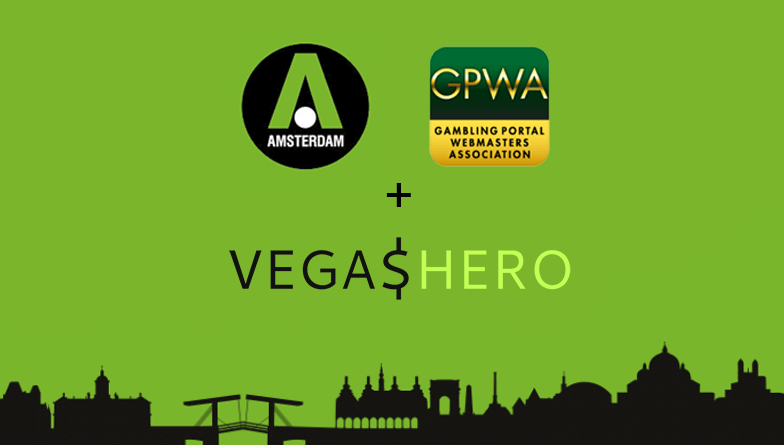 We feel very honoured to have been offered the opportunity to be featured in this summer's GPWA Times magazine. You can read a 4 page interview about our affiliate background and the story about how VegasHero came to life.
The printed version of the GPWA Times magazine will be distributed at Amsterdam Affiliate Conference (AAC 2017) and you can also read it here online in a digital format.
We will be chatting to fellow affiliates and partners at the Amsterdam conference. If you want to say hello we would love to meet you in person and talk about your website.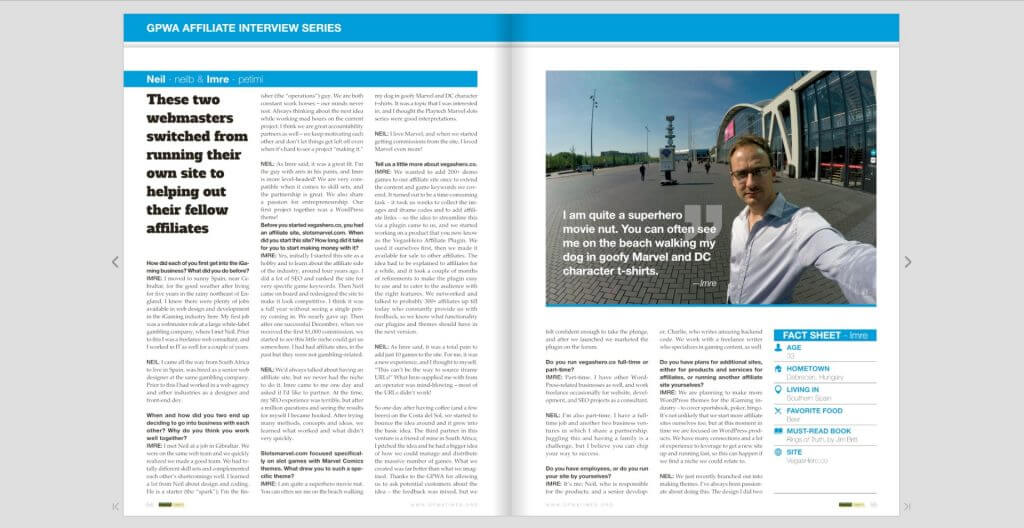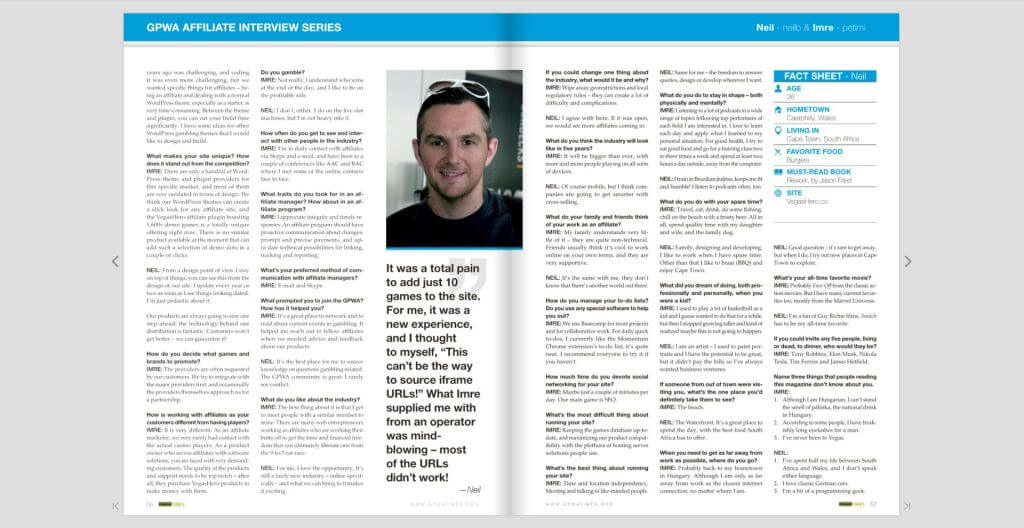 See you at the conference!