We've been crazy busy at VegasHero headquarters, since our successful launch of our first theme some months back we've been planning and designing our second addition to the VegasHero Theme collection.
Main features:
desktop app feel with prominent left sidebar throughout the site
full-width layout to allow immersive game play
fresh front-page lobby grid design
color scheme options
Our new theme is full-width, fully responsive WordPress Slots Theme. We've really focused around the playfulness of online slots and incorporated a left hand navigation which gives you that great desktop app feel.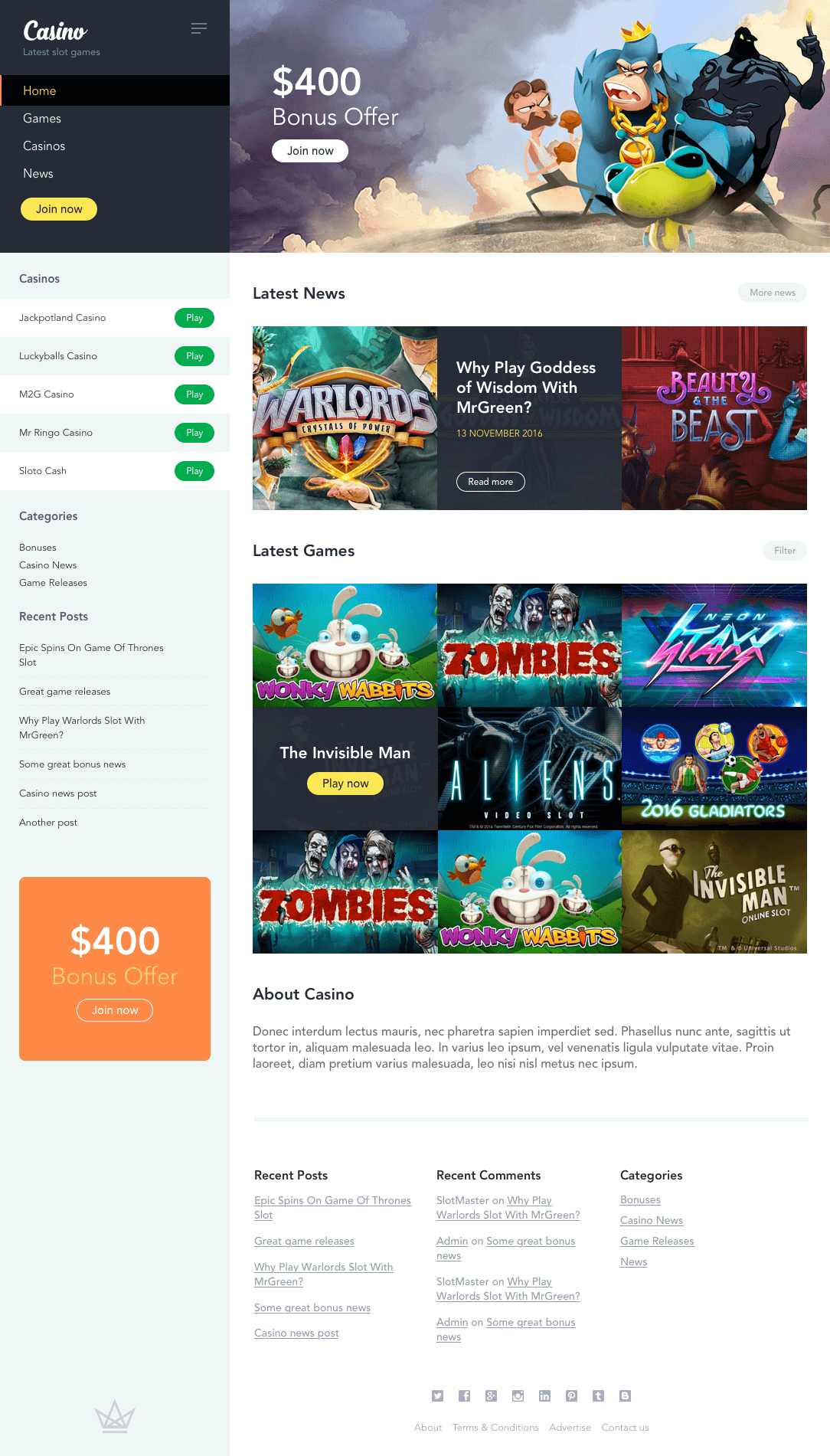 With that we've restyled and repositioned widgets and tables, we're also including some standard banners which you can configure and choose from a preset color scheme or just insert images instead.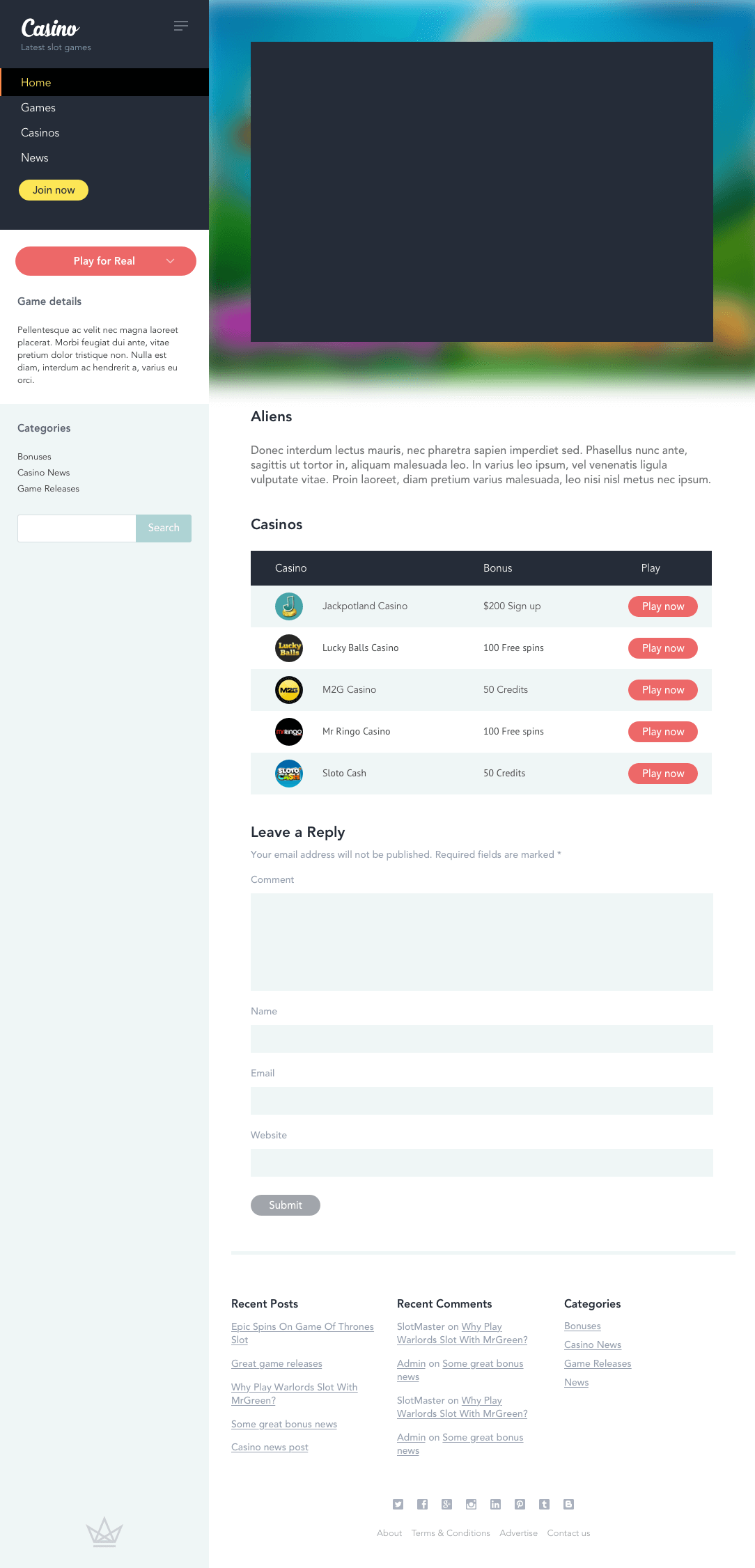 This theme will be sold individually as well as included in our Unlimited Bundle Package.