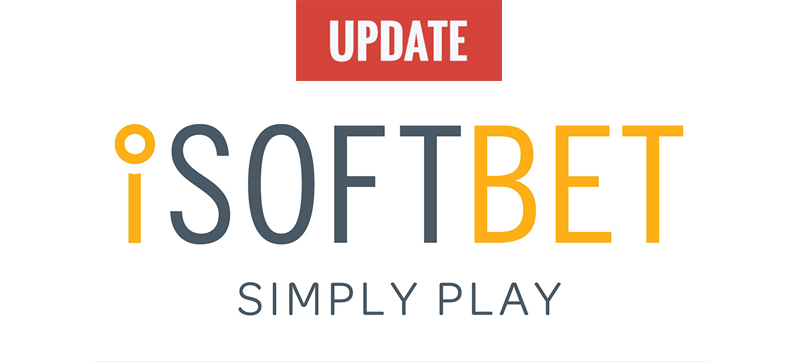 It's been a while we updated this excellent software provider.
Today we are adding 104 new iSoftbet demo games and also tested all the existing slots from them and marked some discontinued ones unavailable.
In this release we also reviewed some Betsoft games and substituted old flash versions with new HTML5 slots where it was possible. A couple of other providers were also QA-ed and couple of games updated for playtech, netent and RTG.
Re-import these game providers on your site via our slots machine WP plugin and don't forget to mark the flash games option if you are updating old flash game posts (even if the game count is showing 0 on the import page).
Here are the new titles added for iSoftbet:
| | |
| --- | --- |
| 1 | Lost Boys Loot |
| 2 | Raging Reindeer |
| 3 | The Great Wall |
| 4 | Aztec Gold Megaways |
| 5 | Hot Spin Deluxe |
| 6 | Sheriff Of Nottingham |
| 7 | Prosperity Ox |
| 8 | Racetrack Riches Megaboard |
| 9 | Roo Riches |
| 10 | Fishin For Gold |
| 11 | The Golden Rat |
| 12 | Majestic Megaways |
| 13 | Euphoria |
| 14 | Dragon Match Megaways |
| 15 | Hot Shots 2 |
| 16 | Fu Fortunes Megaways |
| 17 | Gold Digger |
| 18 | Night Queen |
| 19 | Book Of Sheba |
| 20 | Morgana Megaways |
| 21 | Western Gold Megaways |
| 22 | Greta Goes Wild |
| 23 | Ancients Of Korea |
| 24 | Macau High Roller |
| 25 | Shining King Megaways |
| 26 | Kings Of Gold |
| 27 | Phantasmic Fortunes |
| 28 | Queen Of Wonderland Megaways |
| 29 | Raging Dragons |
| 30 | Legend Of The Four Beasts |
| 31 | Thunder Shields |
| 32 | Aztec Gold Extra Gold Megaways |
| 33 | Moriarty Megaways |
| 34 | Mighty Stallion |
| 35 | Neptunes Fortune Megaways |
| 36 | Royale With Cheese Megaways |
| 37 | Tyrant King Megaways |
| 38 | The Ruby Megaways |
| 39 | Bounty Belles |
| 40 | Wishing Wheel |
| 41 | Book Of Cai Shen |
| 42 | Apes Of Wrath |
| 43 | Van Der Wilde And The Outlaws |
| 44 | Pearl Legend Hold And Win |
| 45 | 10Cric Wild Wickets |
| 46 | Brides Of Dracula Hold And Win |
| 47 | Wild Hammer Megaways |
| 48 | Secrets Of The Sorcerer |
| 49 | Western Gold Megaways Dice |
| 50 | Majestic Megaways Dice |
| 51 | Gold Digger Dice |
| 52 | Super Reel Spin It Hot |
| 53 | Sea Of Riches |
| 54 | Cash Canyon |
| 55 | Stacks Of Glory |
| 56 | Wall Of Fame |
| 57 | Wizard Of Aus |
| 58 | Hot Spin Deluxe Dice |
| 59 | Pinata Frenzy |
| 60 | Golden Buffalo Double Up |
| 61 | Hot Spin Megaways |
| 62 | Pyramid Pays |
| 63 | Golden Gallina |
| 64 | Moon Spirit Hold And Win |
| 65 | Outback Gold Hold And Win |
| 66 | Scrooge Megaways |
| 67 | Diamond Heist: Hold And Win |
| 68 | Olympus Raging Megaways |
| 69 | Plunderin' Pirates: Hold & Win |
| 70 | Crabbin' Crazy |
| 71 | Gold Digger Megaways |
| 72 | The Magic Orb |
| 73 | Brilliant Diamonds: Hold & Win |
| 74 | Gold Digger: Mines |
| 75 | Rising Samurai: Hold & Win |
| 76 | Golden Jokers Double Up |
| 77 | Triple Fruit Deluxe Megaways |
| 78 | Musketeer Megaways |
| 79 | Ocean Hunter |
| 80 | Rise Of The Genie |
| 81 | Merlins Revenge Megaways |
| 82 | Dragonfire: Chamber Of Gold Hold & Win |
| 83 | Majestic Megaways Extreme 4 |
| 84 | Wolf Canyon: Hold & Win |
| 85 | Tropical Bonanza |
| 86 | Aztec Gold: Mines |
| 87 | Stars N' Sweets Hold & Win |
| 88 | Hot Zone Wild |
| 89 | Piggy Bank Megaways |
| 90 | Majestic Gold Megaways |
| 91 | Hot Spin Hot Link |
| 92 | Colossus Hold & Win |
| 93 | Pokie Megaways |
| 94 | Lanterns & Lions Hold & Win |
| 95 | Bets10 Arena |
| 96 | Sheriff Of Nottingham 2 |
| 97 | Crazy Cricket |
| 98 | Hot Shots Megaways |
| 99 | Mayan Multi Mayhem |
| 100 | Hook Em Up Frenzy |
| 101 | Hot Shots Mines |
| 102 | Christmas Gold Digger |
| 103 | Max Win Wpd |
| 104 | Riches Of Rumpelstiltskin Megaways |