We packed in a couple of nifty features in the latest release of our casino WordPress theme. The usual CTA button that is displayed on desktop device screens on the right-hand sidebar on each casino review and demo game post is now more mobile friendly.
Some of you suggested we place this call-to-action button higher up on the page on mobile device screens – we have taken your suggestions and implemented a new option to make this button "sticky".
This feature will float the CTA on the bottom of mobile screens always making your affiliate link visible and clickable that will enable higher click-through rates. Your affiliate link is always in front of the visitor, only the content of the page scrolls, the button stays in a fixed position.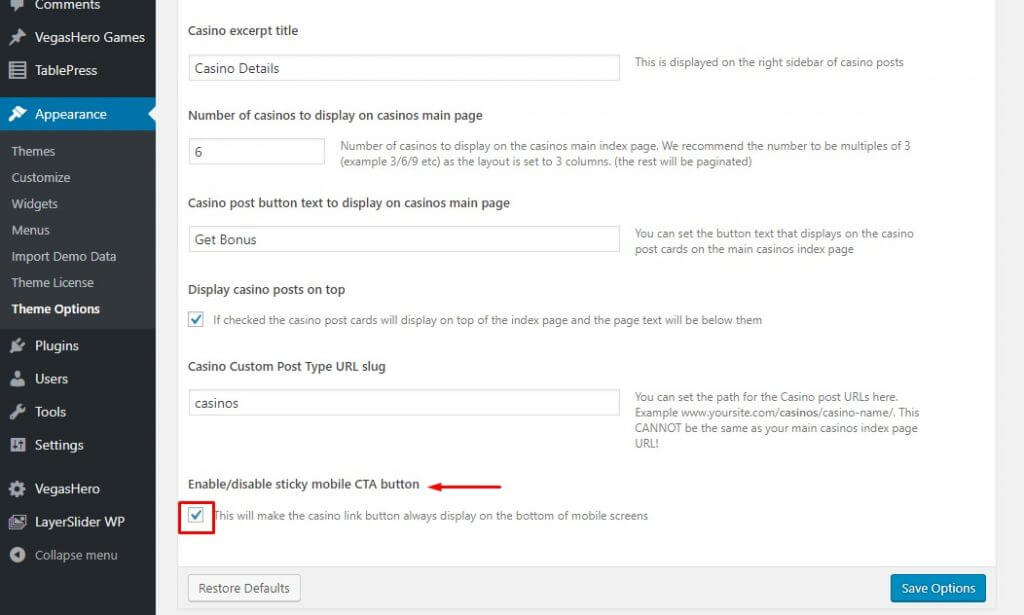 Here you can see a couple of examples how it looks like:
Sticky "Visit Casino" CTA button on the bottom of a casino review post.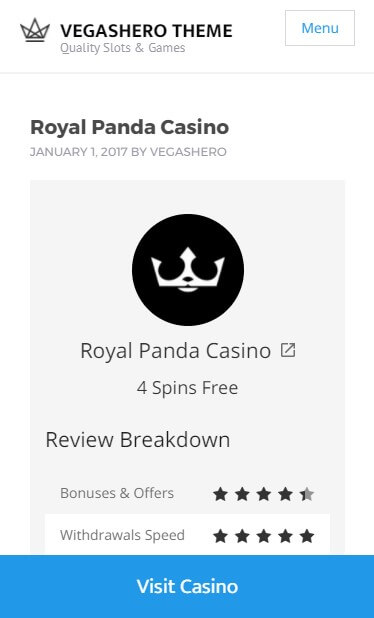 "Play for real" floating button on a demo slots game review post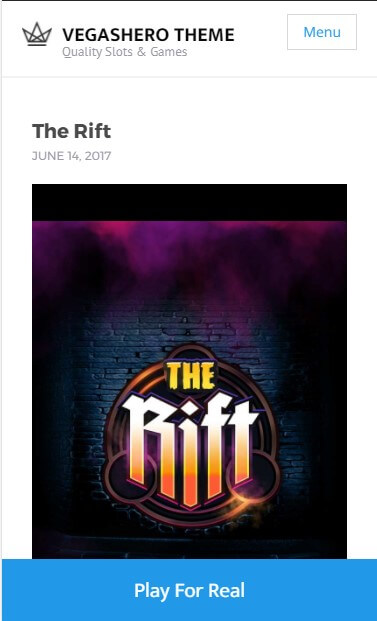 Another example of a "Play for Real" sticky call-to-action button this time demonstrating the collapsible "mini-table" where you can use TablePress tables to add multiple casino affiliate links to specific games (this is the open state of the mini-table, by default it is displayed collapsed)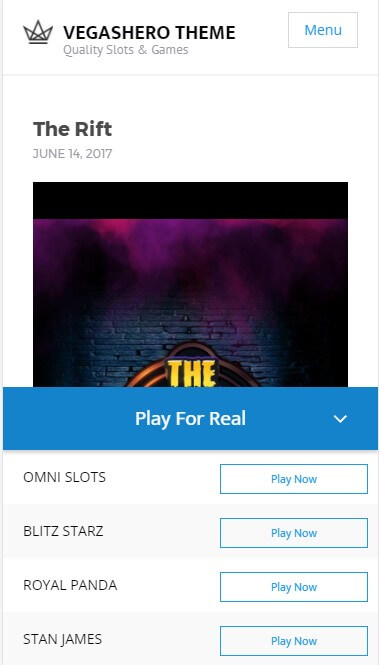 We also added an array of new customization features to the v1.6.0 release of the VegasHero Casino Theme.
Now you can set the casino review post URL base to whatever you like making the theme even more suitable for various language sites.
We have improved the options for H1, H2 header structure for posts and pages for better SEO.

We reduced the overall theme package smaller by 1.5MB increasing speed and improved compatibility by updating bundled third party plugins
just to mention a few updates… to see the complete list of changes check out the full changelog here.