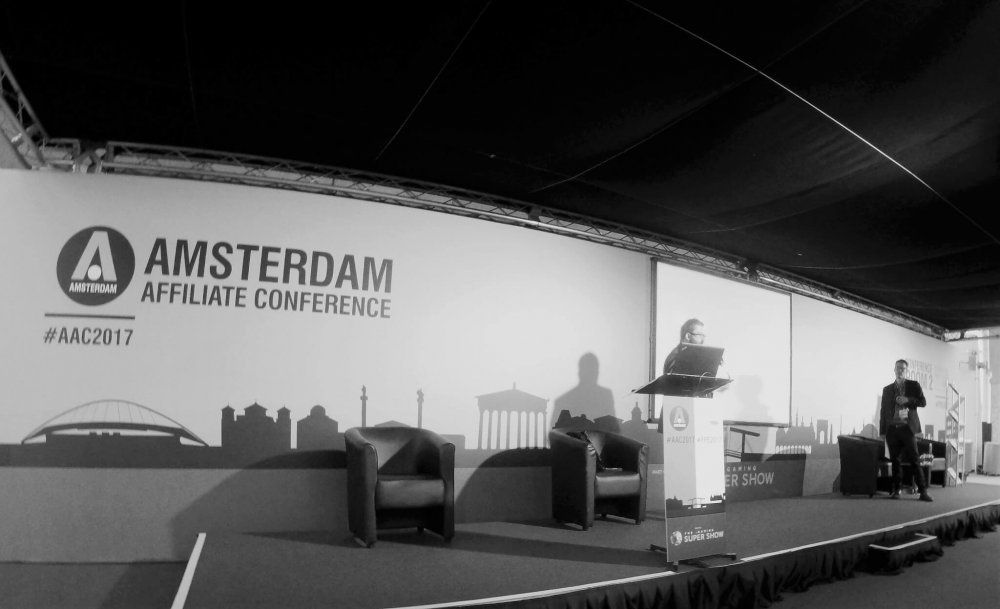 We can't deny the importance of attending iGaming conferences to broaden our circles and maintain existing connections within the realm of the gambling industry. Although we can't say we are real veterans when it comes to attendance but we have been present at a couple of events for the past years and learnt a thing or two about getting the most out of a networking event. Here we would like to share some thought about how we normally get ourselves into the conference groove and what we consider before setting off.
Hotels, flights, suit up! or not
The official hotel for the conferences sometimes overpriced and way too far from the venue so personally, we prefer to look for alternatives. Airbnb for example is an awesome choice to meet some nice local people. When booking flights we make sure we get there the day before the main event. We always pre-registered online so we avoid the queues in the morning to make the best use of our time.
What to wear? Look formal or be casual? It's surely up to your personal preference but one thing I can say for sure – you will be much more approachable in a casual smart outfit. Suit and tie is for bankers:) Although don't be too sloppy on your looks, you might scare some good business away.
Business cards – still important?
Printed business cards seem so old school but let's admit: it's still the best way to get follow-ups and pass your contact information on. The problem is that you meet soooo many new people at an event like that, that you can hardly put a face to a name after the first day. We tried a couple of alternative methods to increase our follow up rate and be more rememberable: for example at one AAC we started taking selfies with whom we talked to and sent it back to them via email. Of course, not everyone was comfortable with that but we sure had some good blog material with that.
Hashtag yourself
If self-promotion and brand recognition is important to you, make yourself "visible" online during the even. In order to reach the right channels, it's useful to be aware of all the conference hashtags for Facebook, Twitter, Instagram etc – this is normally #AAC2018, #BAC2018, LAC2018 (for each event location respectively) and #igblive #iGBLive2018 for the entire show (replace year with current one). Many exhibitors, operators and vendors also often do valuable prize draws on social media which you can participate in by producing your own social media content.
Learn to say no. But nicely.
Some deals are either too good to be true or just come across too pushy from the person who is trying to sell it to you. You must know what your business needs. What deal you can to benefit from and what will be just a burden. Concentrate on mutual-win partnerships – even if a certain offer gives you short-term gains, it might not be the best thing in the long run. Focus on sustainability.
Get your elevator speech ready.
Could you describe what you do in 30 seconds? You better know your pitch perfect or you are going to lose out on a lot of potential opportunities. Be short and concise, leave out the boring details. Mention attention-grabbing highlights of what your business is about. Core values matter: integrity, honesty, mutual respect of each others time and work. No-one cares anymore how many FTDs you can deliver (okay some AMs maybe all about that). Note how your stuff is different and unique and why is it worth for others to partner up with you.
Fewer meetings, more doing.
Meeting in person is important. It strengthens ties and makes partnerships flow easier. But I do believe that the actions taken after the meeting is over are much much more important than the discussion. Follow up strong and not only that – follow through everything that was agreed upon during the conference catchup. Everyone is super busy and calendars are packed. Be punctual and respect others' time schedule.
Don't get awkward.
I saw numerous times attendees getting into situations that caused super-awkward moments for the surrounding people. Things can get funny sometimes when fee alcohol is available at many exhibitor booths and some people just don't know where is the limit. Stumbling around half-drunk is not a pretty sight and probably not the best state to make fruitful business decisions (or I might be totally wrong?). There are cameras everywhere with everyone broadcasting live on their social feed – probably a not a good idea to go wasted. Leave that stuff for the after party.
Be conscious, consider waste.
If you don't (really) need it, don't accept it. I'm referring to promotional material and "junk" leaflets, gadgets, calendars, key-chains, promo bags etc that you will just throw to the garbage after the conference because you don't make use of it and/or cannot fit into your luggage to home. Be eco-conscious, reduce waste and only take stuff that is useful to you.  A kind note to the event organizers regarding this: they should really reduce sourcing plastic cups, plates, cutlery, straws etc and switch to degradable materials instead. Same request goes to the exhibitors.